Sanitizers: Buy One, Give One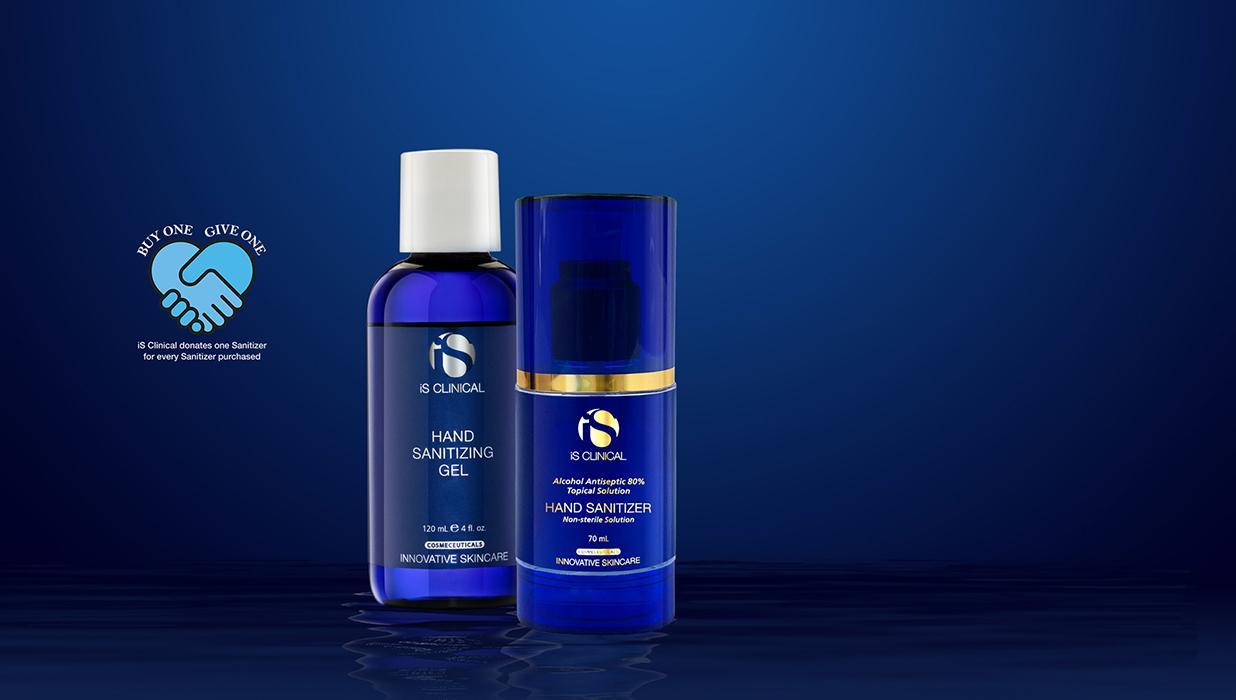 In consideration of the COVID-19 health crisis, iS Clinical began producing new Hand Sanitizer Spray based upon the 80% alcohol-based formula specifically recommended by the FDA for health care workers. Our first several thousand units were donated to multiple hospitals in need within California including Cedars Sinai, Samuel Oschin Cancer Center, Holy Cross, St. Johns, Valley Children's Hospital and others.
iS Clinical Hand Sanitizer Spray effectively helps to reduce bacteria that can potentially cause disease. This easy to use spray includes 80% alcohol that quickly and effectively eliminates germs while hydrating and supporting the skin's barrier function, leaving hands clean, soft, and healthy. While supplies last, for every sanitizer purchased, iS Clinical will donate a sanitizer to our heroes in hospitals.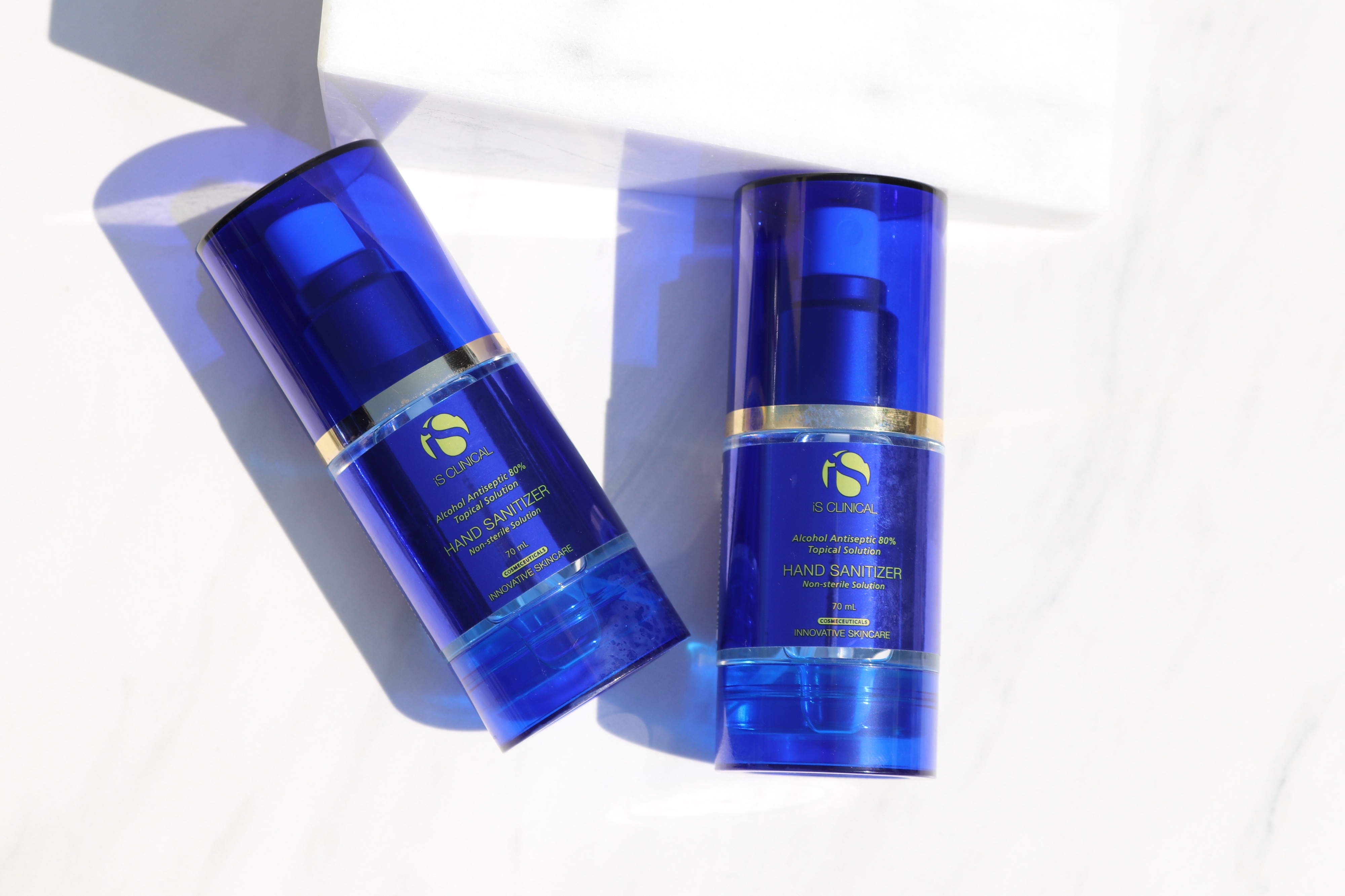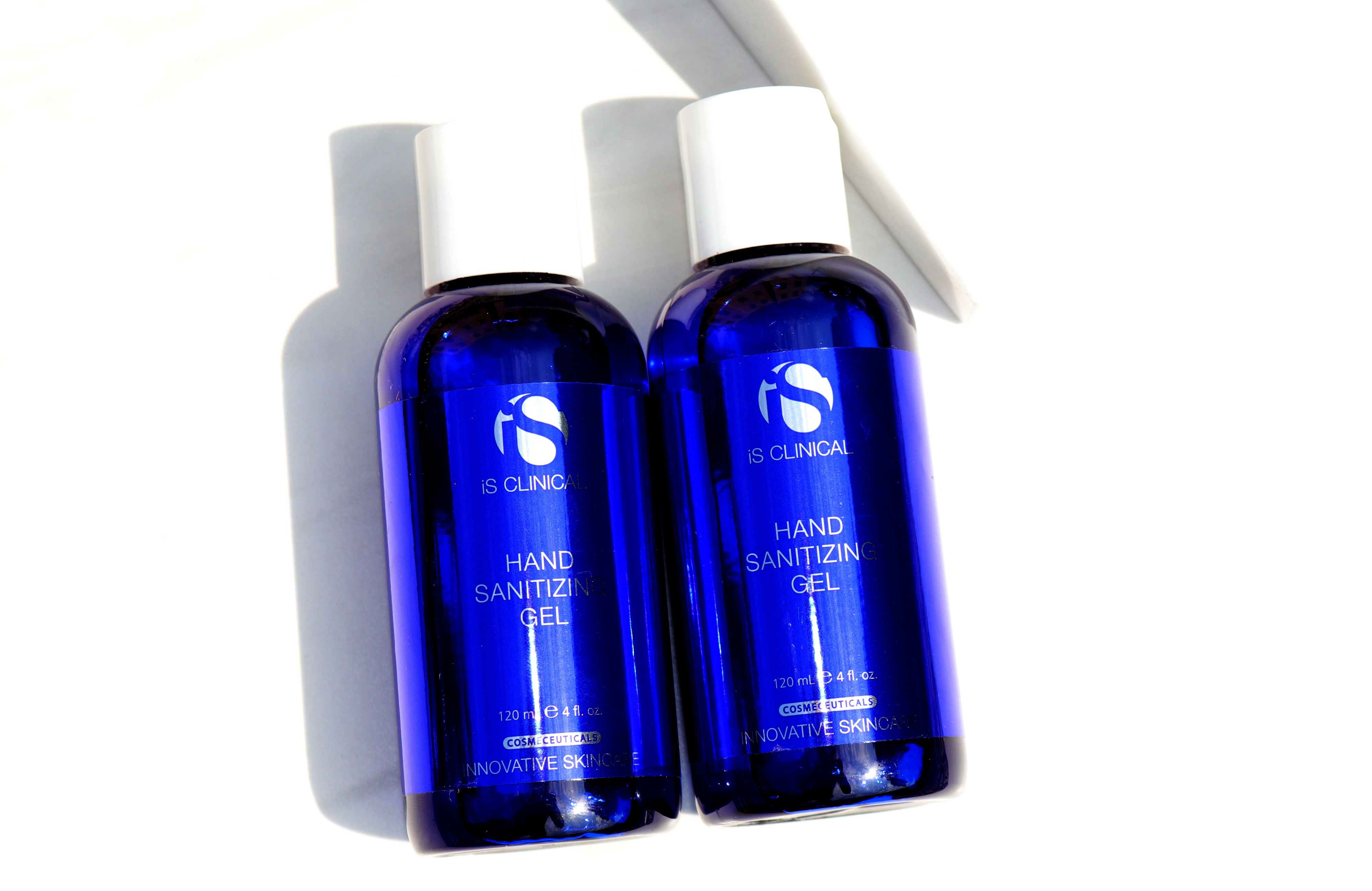 Hand Sanitizing Gel has been specifically formulated to proactively support health and well-being on many levels. This 62% ethyl alcohol-based hand rub exceeds CDC recommendations and effectively helps reduce the number of bacteria on the hands. Packed with potent botanicals including Aloe Leaf Juice to boost hydration, Rosemary Leaf Extract to soothe aggravated skin, and Sunflower Seed Oil to help support the skin barrier, Hand Sanitizing Gel leaves hands cleaner, healthier, and lightly fragranced with a refreshing botanical scent.