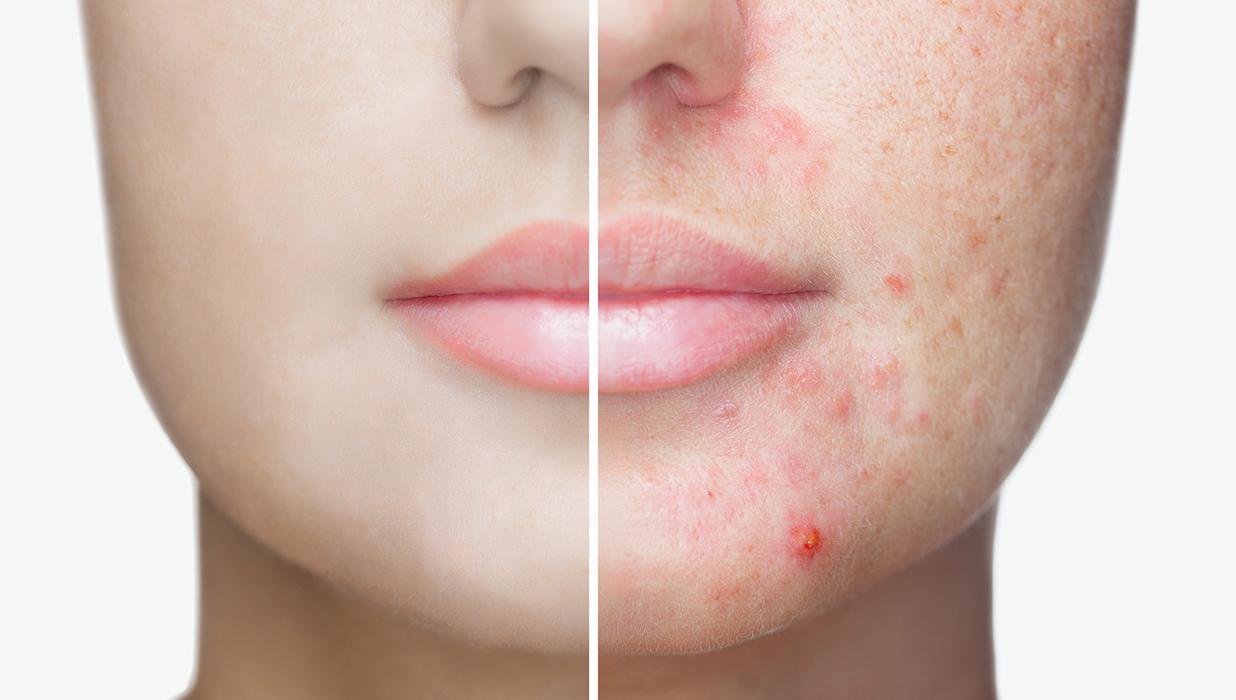 About 17 million Americans have blemish prone skin, which can appear at any age, although there are peaks of incidence in adolescence and again for females near the time of menopause. The most common measurement tool for blemish prone skin is a grading system which classifies according to the severity of lesions in grades 1 through 4.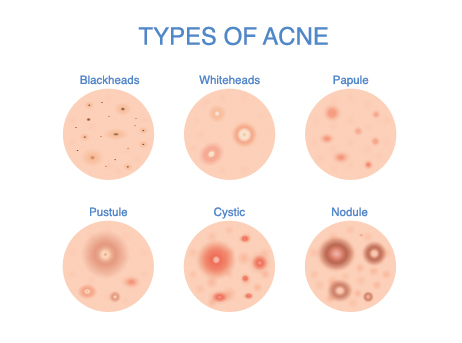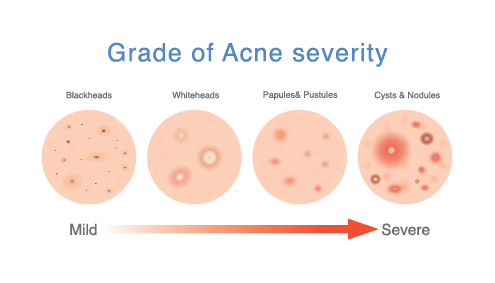 Hormones, sebum, abnormal keratinization, and bacteria are the most common contributors to the obstructions that cause blemishes. However, medications like birth control, endocrine disorders, environmental factors, and stress can also be factors.
The treatment of blemish prone skin requires time to see results. It will not go away overnight but requires persistence and consistent, effective treatment. The most common treatments address balancing hormones, decreasing inflammation, decreasing sebum production, preventing follicular plugging, and reducing bacteria that causes blemishes.
A typical clearing skin care regimen of iS Clinical products can be seen below:
With all of the available treatments and products available, it is always advisable to consult with your dermatologist or skin care professional to determine the best regimen for your individual skin type and concerns.